In- and outbound transactions registrated by the monthly importdeclaration (GPA)
Importing with deferment of payment of importduties
Using the customs solution GPA means a great financial advantage when you're handling larger volumes. Importing goods without disturbances and with deferment of payment of importduties sounds really great! We've got a lot of experience with this special kind of customs related transactions.

The importduties regarding all your importhipments will be charged afterwards in the upcoming month, and not directly at the moment of performing the customs clearance. Only the importduties regarding the goods which will remain in the EU will be charged, so parts of these importshipments which has left the EU (export) shall not be registrated for the payment of duties.

When using GPA, all your incoming (inbound) and outgoing (outbound) transactions of your stockgoods will be clearly presented according the regulations of the Dutch Customs Authorities. Even all your Transit declarations (regarding goods with a T1 status) performed with the New Computerized Transit System application (NCTS) are registrated in these file.

Our team takes care that these file meets all validation requirements of the Dutch Customs Authorities, so it will be accepted by them. Practice shows that companies often receive feedback from the Customs authorities that there are problems with the import declaration file or the data. Using our services, this is not going to happen.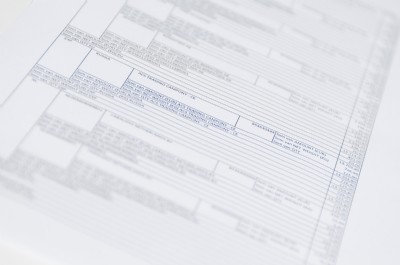 We've got an advanced software solution, a premium GPA validation tool which provides you detailed information insight into your monthly importdeclarations and ensures you that the provided financial information is correct. The amount of importduties meets the expectations of the Dutch Customs Authorities. Your company is in control, and besides the quality of your data has been improved.

We safely connect your warehouse management system (WMS) with our customs management system (CMS) software. The exported data from your WMS will be imported as a XML or CSV-file and will be processed by our customs management system. We can also communicate with the WMS of your logistics provider, in case you're using their warehouse facilities. Our CMS is very advanced and belongs to the best of class. It offers a lot of high-end features to ensure a protected flow of 'big data', 24/7 and 365 days a year.

You want full control over your GPA process? Let us take care of this important customs activitity. We ensure the quality of the importdeclaration GPA, with full respect for the obligations of the Dutch Customs Authorities.

For questions regarding the importdeclaration GPA, you can directly contact this department. Don't hesitate, feel free to sent your questions by e-mail to our well educated and certified employees:

As soon as possible, but in any case within 1 workingday, one of our specialists will contact you.