Your reliable and independent partner for all your customs formalities in Europe
We offer a full range of customs services in several European countries for almost 25 years.
We´re specialised in Limited Fiscal Representation as well in customs clearance. We'll provide you all the necessary im- and export as well as the NTSC (Transit) documents to transport different goods from all over the world. With the assistance of our certified softwarepartners, we professionally take care of your GPA Domproc implementation. A time and moneysaving customs solutions for bonded warehouses. Next to the activities mentioned above, we look after your V.A.T.-declarations in The Netherlands, Belgium and Germany concerning your import shipments and upfollowing salestransactions. Our well trained employees will also provide the monthly ICP and Intrastat declarations which should be handed over towards the Dutch Tax Authority and the statistic office CBS.

We also provide high-end tailormade E-commerce solutions for the customs clearance of high volume parcels shipped by populair Asian webshops. We'll connect the computersystem of our client by EDI (XML-interfacing) with our advanced customs management system. The orders of your clients placed in your webshop, will be processed very quickly, so the goods are free to be delivered at your clients place where ever in Europe. Your customers will not get involved with difficult and unexpected customs affairs afterwards when the parcel will be delivered at their home or business adres by the postal services.

We do act as an independent business partner for worlds largest logistic providers (3PL's) as well for national and international active im- and exporters. The Berbo Grens Service Group (BGS) will solely act as a customs broker and never as a carrier. We'll operate neutral and fully independent. Our company is officially AEO-F certified and a registrated member of the FENEX organisation.

Customs affairs and tax issues are very complicated and is time consuming. Our highly motivated people with excellent communication skills perform their activities on a high standard level and are used to work under pressure.

Why don't you let us take care of these important activities?
Our goal is to offer you qualified customs services:
that follows the logistical flow of your goods,

without paying unnecessary taxes or duties,

with the least of formalities and costs,

by well educated and certified employees,

with commitment to our clients and tax authorities.
We operate from our company offices in the Netherlands, Germany and Belgium.
Our brand new fully equiped headoffice is located in Duiven / region Arnhem, the Netherlands.
This is the centralized organisation where all customs and V.A.T.-related activities will be coordinated and controlled. Compliancy, awareness, communication and trust are essential keywords for what our international business is all about.

Our organisation is AEO-F certified by the Dutch Customs Authorities. Each year, we are examined by external auditors, just to be sure we belong to the best of class in customs formalities. The company employs 35 qualified and continuously trained specialists, to ensure they are always fully up-to-date with European customs developments and regulations.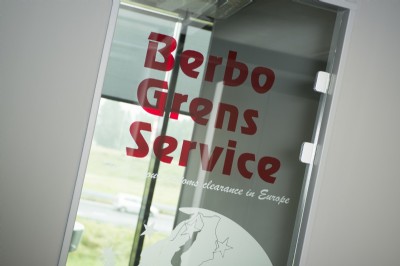 Please contact us for more information.
Are you getting interested, or perhaps allready convinced of our approach? Don´t hesitate to contact us and ask for a free quote. We can make you an offer that exactly fits your needs. In case you need further information or professional assistance, we can arrange a meeting somewhere on the globe. You invite us and provide all the necessary information about your shipments, we bring the knowledge to solve this matter in the most economic and efficient way.

Together we can make the difference, we promise you.

Download highlights / printable version
Click here or at the Adobe PDF sign, to download a shortlist of the Customs related activities the BGS team performs in The Netherlands, Belgium and Germany.

Value Added Customs Solutions