Lightning fast Customs clearance of B2C shipments with a value below € 22,00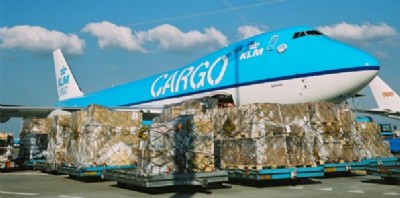 DECO, an efficient solution for e-commerce shipments
As an international e-commerce company, you'll want to get your goods at the destination as fast as possible. The modern consumer is high demanding and expects an easy and fast shipment process. However, the import and export of goods via e-commerce involves a lot of difficulties. Customs formalities, encoding of goods, import levy, taxes, VAT… You can always make mistakes. These mistakes can cause some delay. And, of course, it would be very undesirable to let your customers pay additional tax assesments or fines.

License simplified declaration e-commerce via VENUE
Berbo Customs Services is one of the first Customs brokers in The Netherlands that has acquired the required license for simplified import and export declarations for e-commerce shipments, this solution is called DECO. The DECO is a ruling assigned by the Dutch Customs Administration specifically created for the import of high volume B2C e-commerce shipments. Shipments with a value below € 150,00 will be processed within 2 hours after we have received all the required shipping documents like the pre-alert and the Air Way Bill. In a scenario the goods will be cleared at an external warehouse location, a T1 document is also applicable.

This way, once shipments arrive at Amsterdam Schiphol international airport (AMS) or Maastricht airport (MST), they can be transferred very rapidly to the last mile service provider, as Customs formalities can be handled 'in the air' or 'on the ground'. In other words, you can dispatch your declarations before the aircraft takes off. How smooth would you like the Customs clearance of your shipments to be?

This means we can clear e-commerce goods through a faster procedure. We can settle import shipments with a value above € 150,00 simplified through DECO as well, although this requires an AGS declaration. In a scenario the value of the imported article(s) is above € 150,00 (total value of the parcel), import duties will apply. Our DECO team is able to arrange the clearance of your e-commerce shipments 7 days per week, lightning fast!


Efficient settlement through innovative automation
Thanks to intelligent measures, our IT information system meets the high requirements of the Dutch Customs Administration. Encrypted data is exchanged to the Customs in a specific data format. This way, the risk of mistakes is minimized. You can trust us to let your e-commerce shipments pass the EU-borders efficiently and fast, entirely in accordance with the current Customs law (DWU).
Fulfillment experience
Don't take any risk. Berbo Customs Services and her preferred business partners are pleased to take care of the complete international logistic settlement of your goods. We offer a complete controltower to monitor your shipments and to establish an optimized communication between all involved business partners.

We Customs clear your goods in The Netherlands and arrange the transport from Amsterdam Schiphol and Maastricht airport (airfreight), the port of Rotterdam (seafreight) or the terminal in Tilburg (rail) to every known adress. Fast, good and with a very pleasing price tag.

We can offer well equiped warehouses at strategic locations in The Netherlands like Amsterdam, Rotterdam, Tilburg, Eindhoven, Maastricht, Oosterhout and Duiven.

To get the goods to every specific address, we collaborate with the greatest courier service companies, the integrators, such as UPS, DHL, DPD, FEDEX and PostNL. By using our services, you will be able to offer the same 'fulfilment experience' as big companies, even if you are a small retailer. Life is easy!
Are you interested?
For questions regarding our e-commerce services, you can directly contact this department. Don't hesitate, feel free to sent your questions by e-mail to our well educated and certified employees:

Please sent us an email with detailed information regarding your business case, so we can support you best. As soon as possible, but in any case within 1 workingday, one of our specialists will contact you.