(Bonded) warehousing and value added services, available on strategic locations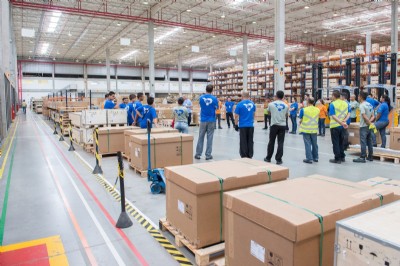 Storage and warehousing facilities in The Netherlands
Are you looking for a strategically situated storage location, a (bonded) warehouse or a distribution point?
All locations are well equiped with forklifts etc.




Strategic storage locations
In the Netherlands we can offer warehouse facilities nearby:

* international airport Amsterdam Schiphol (Hoofddorp),
* the port of Rotterdam (Schoonhoven and Barendrecht),
* the railterminal in Tilburg (Breda and Gilze),
* Duiven, Zevenaar, Oldenzaal or Venlo (which is only a few kilometers from Germany),
* Maastricht Aachen airport (which is only a few kilometers from Belgium),
* Eindhoven airport.

In Belgium we can offer warehouse facilities nearby airport Liège (which is only 30 kilometers from the Netherlands) and in the area of the port of Antwerp (which is only 35 kilometers from the Netherlands).

In Germany we can offer warehouse facilities nearby Emmerich (which is only 5 kilometers from the Netherlands), Neuss and Düsseldorf.

At these locations we receive, for instance, your import containers, after which we unload / strip them and take care of further distribution throughout Europe. You can also assemble / consolidate your cargo here, after which we will load / stuff your export containers and subsequently forward them to any required global destination. Our Customs warehouses are also suitable for all your temporary storage.

Realtime stockoverview
You have access to our customer portal where you can enter your data by hand or by linking your software. This means you remain in control, always having all the necessary important data at your fingertips.

Value added services
Berbo Customs Services is in touch with multiple logistics partners with warehouses all over The Netherlands, wherever these operations take place. Moreover, 'value added services', such as re-packing, labelling, etc., can be provided over there.

Final mile delivery
These warehouses also act as a pick up center for the integrators like UPS, DHL, FEDEX, PostNL etc.
From here, the final mile delivery of your e-commerce shipments will start.

Berbo Customs Services is your business partner with a global network and preferred partners.