Your value adding partner for all your Customs formalities in The Netherlands
We offer a wide range of Customs services since 1990
Customs clearance is complex business, and can result in costly fines and delays if not carried out correctly. At Berbo Customs Services we know this very well and are here to assist in all aspects relating to the Customs clearance of your goods. So whatever your country of origin, whatever your destination, we will make it easy and uncomplicated.

Berbo Customs Services provides a comprehensive Customs clearance service for Import and Export shipments arriving and departing from Amsterdam Schiphol airport, the port of Rotterdam and the rail terminal located in Tilburg in The Netherlands.

Our specialist knowledge in understanding EU import regulations enables us to offer advice to Importers on almost all Customs related matters. Our team of Customs clearance experts will guide you through the entire Customs process and ensure you have all the correct documentation for a hassle free, quick transportation.

Our core business is taking care of the required Customs clearance and Fiscal Representation. Next to this, we're strongly focused on high-end tailormade B2C E-commerce solutions for the Customs clearance of high volume shipments which exceeds thousands of parcels.

We'll provide you all the necessary NCTS Transit (T1), Import- and Exportdocuments as well required Chamber of Commerce documents like EUR.1, A.Tr or Certificate of Origin, to forward your goods and to ensure that your logistics will not face any delay caused by missing or incorrect Customs documents.

Compliancy, awareness, communication and trust are essential keywords for what our international business is all about. We are committed to our clients and have respect for Customs laws.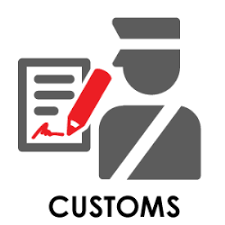 Our goal is to offer you qualified Customs services:
that follows the logistical flow of your goods,

without paying unnecessary taxes or duties,

with the least of formalities and costs,

lightning fast,

monitored by certified and committed employees.
We'll operate neutral, transparant and fully independent. Our company is officially AEO-F certified and a registrated member of the FENEX organisation. Berbo Customs Services is able to cooperate with all logistics providers and integrators.

Customs affairs and tax issues are very complicated and is time consuming. Our highly motivated and skilled team members perform their activities on a high standard level and are used to work under high pressure.

During the process you'll be informed about the state of your Customs declaration and logistics. Our control tower takes care of the communication between all involved business partners in the supply chain. We'll monitor your shipment and in case changes in the process will appear, we'll interact immediately.

Why don't you let us take care of the Customs clearance of your shipments?
Contact us for more information.
Are you getting interested, or perhaps allready convinced of our approach? Don´t hesitate to contact us and ask for a free quote. We can make you an offer that exactly fits your needs.

In case you need further information or professional assistance, we can arrange a meeting to discuss your business case and see how we can provide you with a tailormade solution. You provide us detailed information regarding your shipments, we bring the knowledge to solve this matter in the most economic and efficient way.

Together we can make the difference, we promise you.

Download highlights / printable version
Click here or at the Adobe PDF sign, to download a shortlist of the Customs related activities the BGS team performs in The Netherlands.