AEO-CERTIFIED
Description of the Authorised Economic Operator (AEO)
One of the main elements of the security amendment of the Community Customs Code ( Regulation (EC) 648/2005) is the creation of the AEO concept.

On the basis of Article 5a of the security amendments, Member States of the European Union (EU) can grant the AEO status to any economic operator meeting the following common criteria:

customs compliance,

appropriate record-keeping,

financial solvency,

appropriate security and safety standards.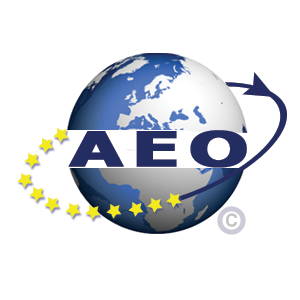 The status of authorised economic operator granted by one Member State is recognised by the other Member States. This does not automatically allow AEO to benefit from simplifications provided for in the customs rules in the other Member States. However, other Member States should grant the use of simplifications to authorised economic operators if they meet specific requirements and without re-examining criteria that have been already checked.

Economic operators can apply for an AEO status either to have easier access to customs simplifications or to be in a more favourable position to comply with the new security requirements.

Under the security framework, which has been applicable since 1 July 2009, economic operators have to submit pre-arrival and pre-departure information on goods entering or leaving the EU. The security type of AEO certificate and the combined one allow their holders to benefit from facilitations with regard to the customs controls relating to security.

They also allow benefiting from Mutual Recognition Agreements (MRA) with countries outside the EU.
Service and quality first at competitive tariffs
Berbo Grens Service B.V. is a fully-fledged and neutral customs broker and independently AEO-certified for customs simplifications / Security and safety.
The management of Berbo Grens Service B.V. puts service and quality first at competitive tariffs.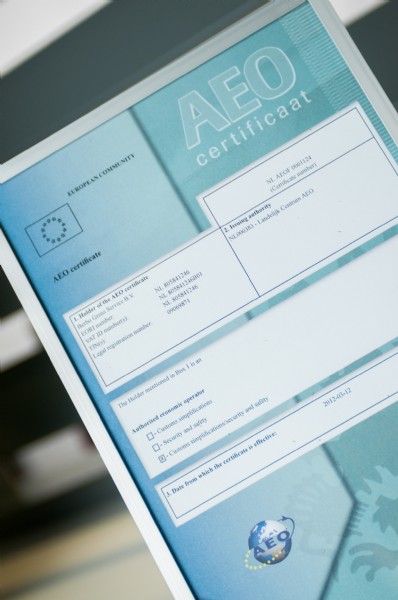 That means we critically verify all the orders of our customers. Is the country of origin and customs value of the cargo correct, have the right harmonized customs codes been provided ? We actually prefer assessing this data, in advance, during an intake interview to prevent disappointment, f.e. in terms of additional duty payments, afterwards.
Furthermore, we think along to solve bottlenecks. Linking our computer systems allows us to communicate swiftly and clearly. In addition to the AEO-certification, Berbo Grens Service B.V. has expanded its facilities, resulting in welcome time savings and cost benefits for customers. While they are still waiting for the paperwork, the container can already be transported.

In this way, we make customs manageable for every customer. For tiny and medium companies as well for stock market listed enterprises with subsidiaries all over the world.


Our goal is to offer you qualified customs services:
that follows the logistical flow of your goods,

without paying unnecessary taxes or duties,

with the least of formalities and costs,

by well educated and certified employees,

with commitment to our clients and tax authorities.