Berbo Customs Services is an independent Customs broker in The Netherlands
Berbo Customs Services is an innovative partner with excellent knowledge of Dutch Customs stipulations
Over the last 28 years, Berbo Customs Services has developed itself into a reliable partner for various clients, importing or exporting goods per oceanfreight, airfreight, roadtransport but also in railtransport.

To avoid fines and duty payments afterwards, it is essential that Customs formalities are always handled correctly. This is an expertise in which Berbo Customs Services excels.

AEO-F certified
As a specialized and AEO-F certified Customs broker with a long term experience, started in the year 1990, Berbo Customs Services handles the complete flow of daily Customs formalities with regard to the flow of goods. With our practical attitude, we strive for direct contact lines, quick response, personal involvement and a streamlined and automated interchange of information with clients as well the Dutch Customs Administration.
FENEX member
All our activities are carried out on the basis of the Dutch forwarding conditions (general conditions of the FENEX), deposited at the Registry of the District Courts of Amsterdam and Rotterdam, latest version.
Please find enclosed a copy of these FENEX conditions in the English language.
Overview Customs activities:
Import (IM-A) and export (EX-A) documents (AGS),

Monthly Customs import declarations (GPA),

Transit / NCTS documents (T1) for departure and destination,

Fiscal representation (General as well Limited Fiscal Representation),

VAT-declarations in The Netherlands for (non) EU registrated companies,

Advanced Customs clearance of e-commerce shipments for B2C, B2B below € 22,- based on VENUE

Customs clearance of FBA (Amazon fulfilment) shipments,

Chamber of Commerce Exportdocuments as EUR.1 , certificate of origin and legalisation of invoices,

Drawing up provenance and documents such as A.TR, T2L , T2L(F),

Intrastat declarations (CBS) in the Netherlands,

Mediation of Customs authorisations like Article 23, Dutch VAT#, EORI# and AEO-certificates.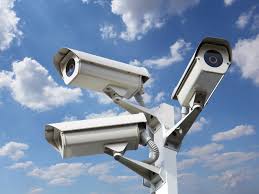 24/7 Control tower
"The communication between companies and Customs runs constantly through Berbo Customs Services," says Managing Director Wilco Ubing. "We handle all occurring, customs-related activities and quickly and expertly relay the orders of our customers to Customs language, in full conformity with the latest legal stipulations. We strive for direct lines of communication and fast response times and think along about customised solutions. Furthermore, we can offer various additional logistics services as well, through our business partners within our global network."
Destination handling / Final mile delivery
Destination handling is one of the strongest points of our preffered business partner, especially with direct Tarmac access to Amsterdam Schiphol airport and 24/7 warehouse operations. We are able to collect shipments and get shipments ready for Customs clearance and last mile delivery within shortest possible timeline.