Serve your European customers from your fulfilment center outside of Europe.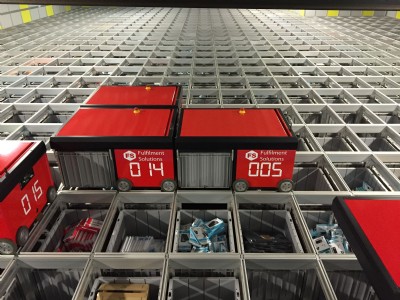 The settlement of high volume orders
Send your European orders daily in one airfreight bulk shipment to the Netherlands. At Amsterdam Schiphol Airport, the pre-labeled packages will be Customs cleared, sorted and delivered to any European customer by your preferred European last-mile partner like UPS, PostNL, DPD, DHL, FEDEX etc.

There is no longer the need to use Amazon or to have a European fulfilment center (LSP) to serve your European customers. Shipping in bulk into the Netherlands (Amsterdam) is efficient, and you can still make use of tax exemptions. Orders which are pre-labeled can be cleared quickly and shipped with your preferred European last-mile partner. There is a lot of choice and price competition.

When you sell goods through a European fulfilment center, you must apply European tax regulations. You need to register and pay duties and Value Added Tax (VAT). When your turnover increases, you should pay VAT in multiple EU-memberstates (countries), causing compliance and liability issues. Many companies are deliberately not compliant to make use of the complicated tax rules and to save money. E-commerce fraud is very visible for tax authorities.

By sending pre-labeled goods from outside Europe, there are no tax, compliance or liability issues. Packages are individually declared based on the compliant data that can easily be provided from your web shop. Berbo will help you set up the correct calculation, right text quotes, and necessary data exchange. That is all it takes.

Berbo Customs Services in the Netherlands is able to act as your Importer of Record taking over all communication and responsibilities towards tax authorities.

Your fulfilment center or external fulfilment partner in your home country will also be your central warehouse for your European shipments. There is no need for extra costs or investments. Especially with medium and large European volumes, costs can be saved, and service improved. This makes it even possible to offer your European customers your complete product range instead of just the 20% fast moving items. Making your whole product array available to your European customers is finally possible.